Repository & Collections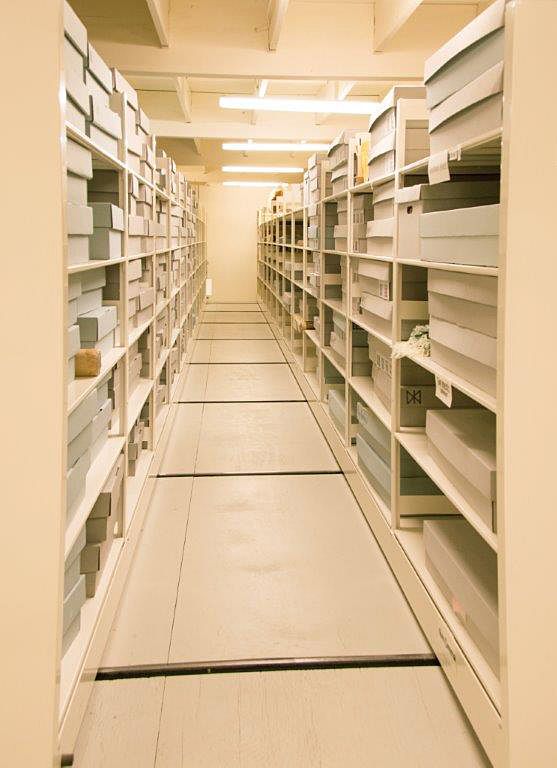 Repository
- Built in 1996, the repository comes with conservatorial lighting, hermetic temperature control and museum space-saving storage fittings. Everything about its design is calculated to minimize the degradation of textiles. Collections are stored in acid free boxes. The repository has its own computer system and the Past Perfect data base program is used to catalogue Latimer collections. It is not open to the public but can be viewed by appointment.
Collections
- The Latimer Center's collection includes quilts from the mid-nineteenth century to the present, quilt blocks, quilt templates and fabric samples. There are also clothing, hand- woven coverlets, looms, spinning wheels and other quilting and weaving textile tools and implements.
The Bromleigh and Mary Louise Lamb Quilt Collection
contains quilts from the Hall family, Faulders family, and Ella Hall Smithson and Mary Eliza Faulders. These quilts date from the mid 1800s to about 1930.
The Daphne Collection
is an assemblage of crochet typical of the 1930s and 1940s.
The Marjorie Green Collection
contains samples of hand-woven textiles and reference material from the 1950s and 1960s by an accomplished weaver/designer/colorist.
The Hickman Collection
includes hand-woven samples with drafts originally prepared by Wallace Hickman during the 1950s and 1960s.